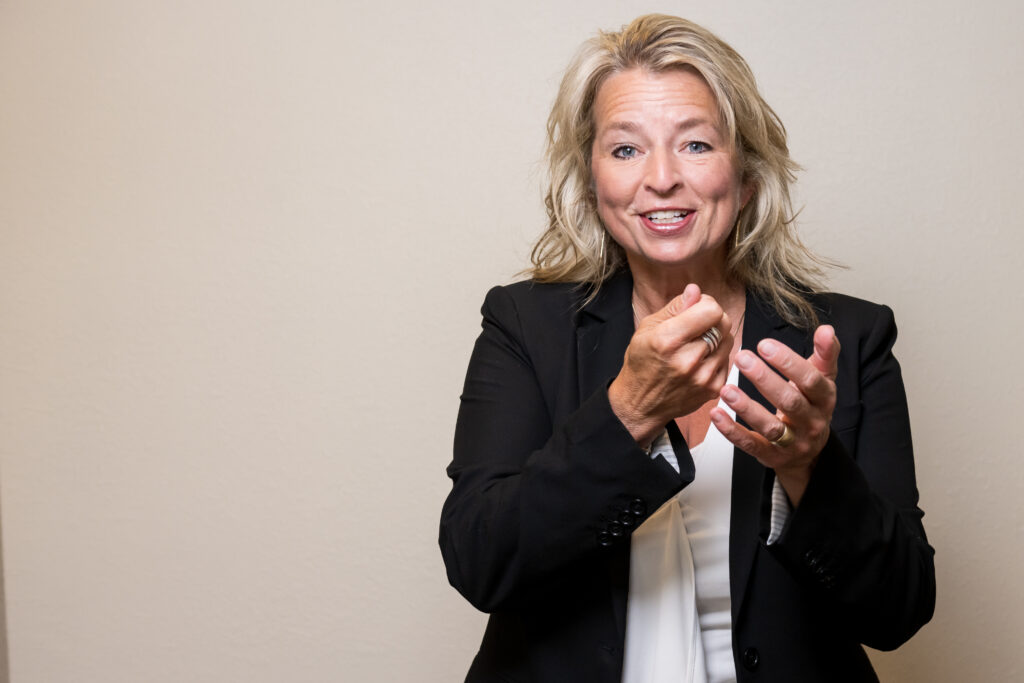 "TRUST, Your Competitive Edge. " 
How Top Leaders and Teams Drive Results Through Trust
Trust is a fundamental, bottom-line issue. Without it, leaders lose teams, teams lose athletes, salespeople lose sales, and organizations lose reputation, retention of good people, relationships, and revenue. But with trust, individuals and organizations enjoy greater creativity, productivity, freedom, and results. As a senior consultant with The Trust Edge Leadership Institute since 2016, I have firsthand experience working with some the world's highest performing organizations. Utilizing industry leading research, The Trust Outlook®, I reveal how top leaders and organizations drive business results to become the most trusted in their industry and how you can take the next steps to sharpening your 'trust edge'.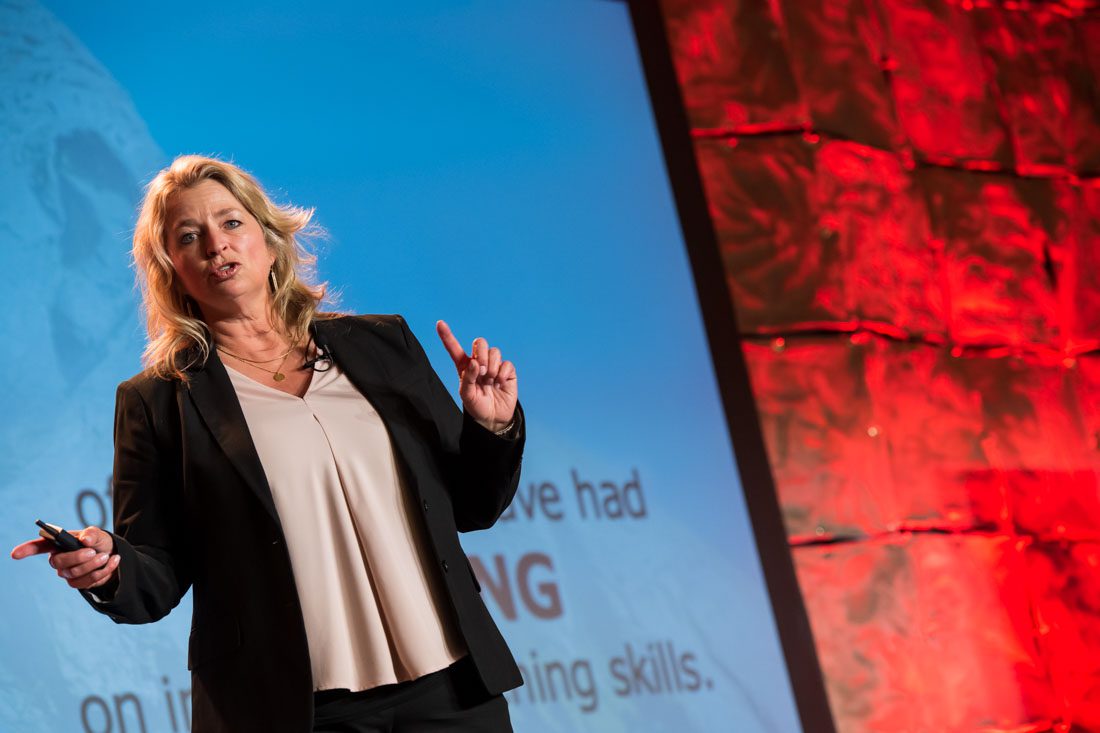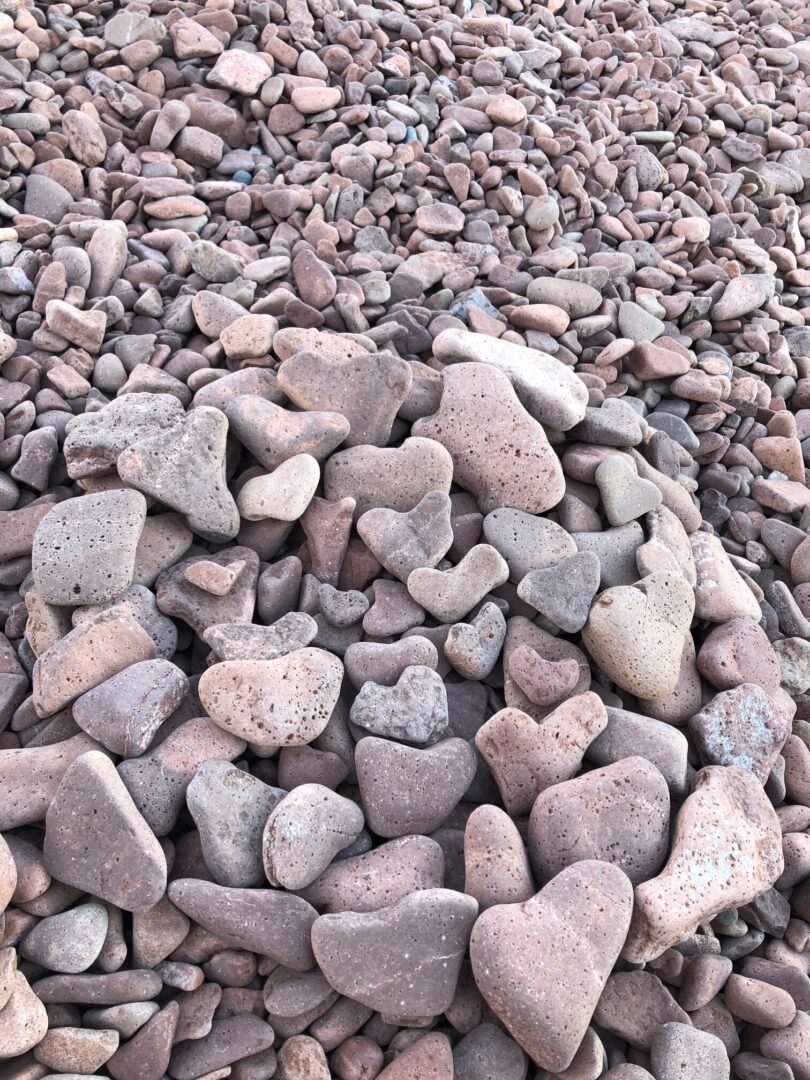 Lead Self To Lead Others
All great leaders know that in order to lead others, they have to know how to lead themselves well. I will take you through a leadership body scan, literally head to toe, sharing researched based tools and strategies to help you become an even more effective and wise leader.
" The first and best victory is to conquer self" - Plato.
" Knowing yourself is the beginning of all wisdom" - Aristotle.
Please contact me if you would like a keynote or teaching on a topic not listed above. I welcome the opportunity to help you and your organization pursue your Savvy U

®

.

"Michelle is someone who is committed to seeing people thrive. I've seen her creativity and hard work propel growth in the lives of me and my teammates, and I'm excited to see how she continues to impact others!"
~ Maya Moore Irons , 4x WNBA Champion , 2x Olympic Gold Medalist 
"During my time with the Lynx, Michelle faithfully devoted herself to giving the players practical yet edifying teaching that we still use in our lives today. Michelle was able to deliver in a way that left us feeling inspired and confident. She was refreshing, in that she would always find a new way to give us agency, and develop our own convictions for our lives.
Over the course of the 5 years, Michelle was the consistent voice that kept us on a path of faith and leadership development. Her love and passion for this kind of work has planted seed in all of the players she has touched, as all still carry her lessons with us."
~ 
Monica
Wright Rogers, NBA Elite Basketball Manager, Former MN Lynx Professional Basketball Player
"Michelle is an expert for us on the learning front and we've appreciated the transformative work she's done with many and even us here at the Trust Edge Leadership Institute." ~ David Horsager, MA, CPE, CPAE, CEO of the Trust Edge Leadership Institute
Michelle was an excellent speaker for our conference.  Not only was she a subject matter expert, but Michelle also clearly believes in the importance of building and maintain trust and delivers that message with the energy to keep everyone engaged.  Michelle also stepped up and went the extra mile by helping us fill in another session that had fallen through by providing us with a table-talk exercise to build on what she had presented.  The only regret is not having more time with her plugged in for us.  ~ Tim Nelson, Cook County Land Services Director
TRAINING and WORKSHOP SESSIONS
I teach teams and organizations how to develop into more trusted leaders so that they can pursue their Savvy U®. With over 25 years of teaching experience, I welcome the opportunity to share these timeless truths, along with cutting edge research in interactive training sessions. I just now have a mobile, global classroom. Sessions can include, but not limitied to, taking and analyzing self and team assessments, creating organizational and personal mission statements, designing a personal brand, learning and implementing key strategies to increase your level of trust, acquiring effective interpersonal communication skills, developing a plan to improve culture and personnel retention, and large and small group improv.
Book a half day/full day session or, feel free to reach out if you have a different request.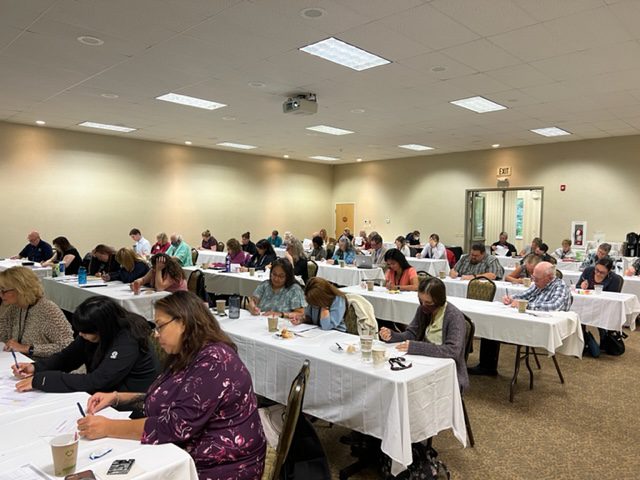 "Michelle is an engaging, personal and relevant speaker. Her ability to relate to all ages with both her humor and content shows her experience and talent as a professional speaker. Her charismatic personality brings it all to life and draws you in. I highly recommend Michelle as a speaker." ~ Executive Director, Lanita Strutzman
"I've had the opportunity to attend a seminar of Michelle's and it was outstanding! It energized me to implement her suggestions on living out "my why" and how to better start my days . If you haven't heard her yet, sign up for a session and I'm positive you won't regret it!" ~ J.B.
Let me confidentially come along side you to clarify your current challenges, detect team issues, and identify program gaps.  Together we will develop a plan to resolve the issues, close the gaps, and see measusrable results. I come with a breadth of knowledge from a variety of industries, systems, organizations, as well as personal experience to help you realize your preferred future. I will equip and empower you to become a more trusted and effective leader.
Consulting contracts are set up for 3, 6, or 12 months.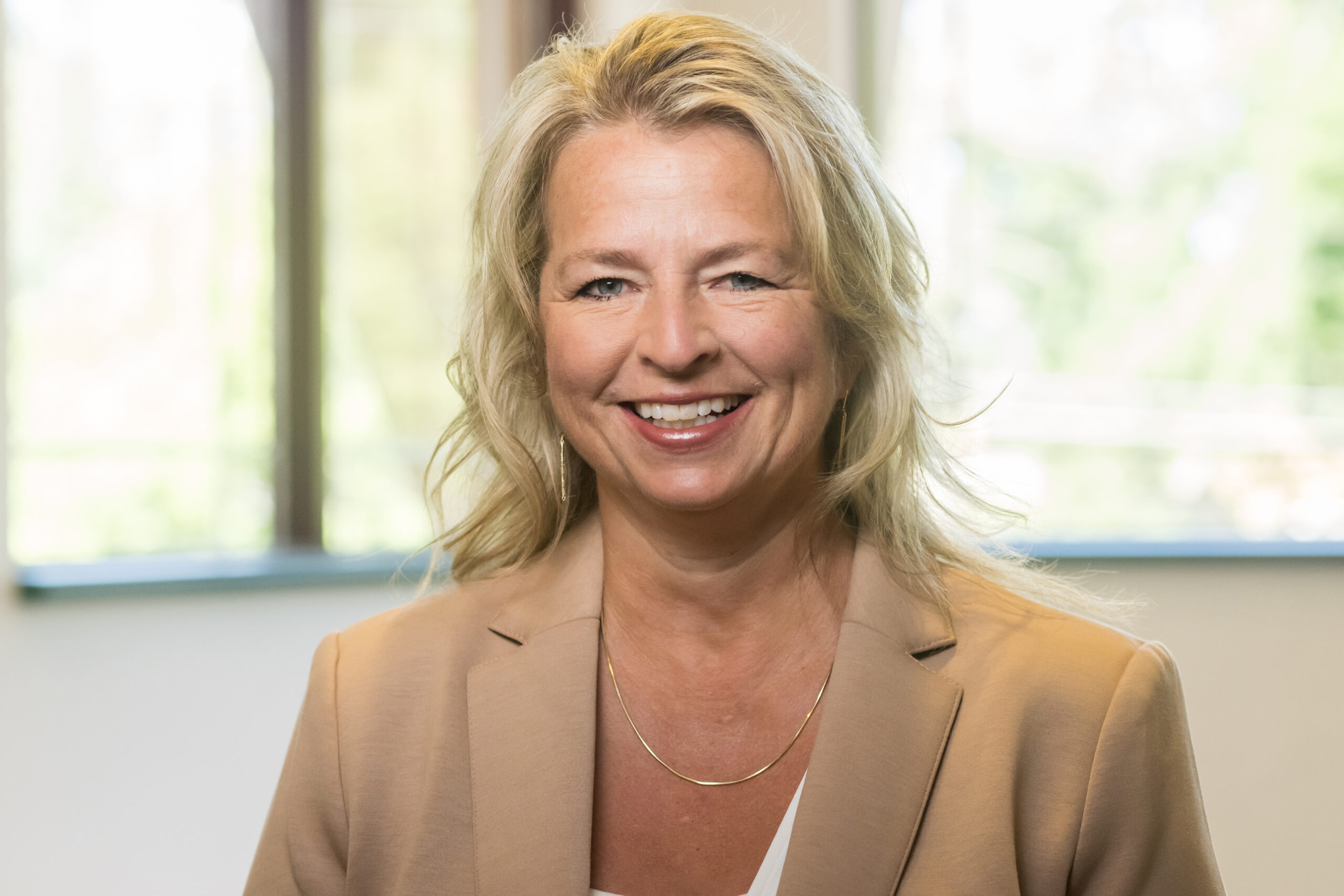 "Michelle has been wonderful in consulting and assisting me with conflict resolution with a friend and coworker. She has a high level of integrity and maintains confidentiality.  She emanates a spiritual presence that is so comforting and non-threatening." ~ J.P.
"I'm so grateful for my sessions with Michelle. She's deep, funny, kind and strong and I know confidentiality is kept." ~ E.V.
"A change of place + A change of pace = A change of perspective"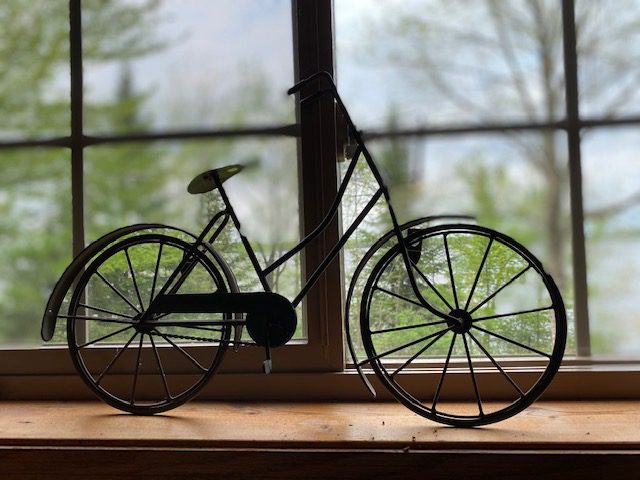 Let me guide you on a soul searching Savvy U® Trust Edge adventure! I will tailor the trip to ensure your safety, accommodate your needs while still stretch your body, mind and spirit. I have several midwest locations ready for us to explore and experience this beautiful creation while experientially teaching the Savvy U Trust Edge® Framework.
Contact me if you're interested in a single or multiple day adventure. And...yes, I can travel to you or with you around the globe. I have adventures (hikes, glaciers, tide pooling, waterfalls, sunrises/sets to catch...)  waiting for us in locations from Alaska to Bermuda and more...Can't wait!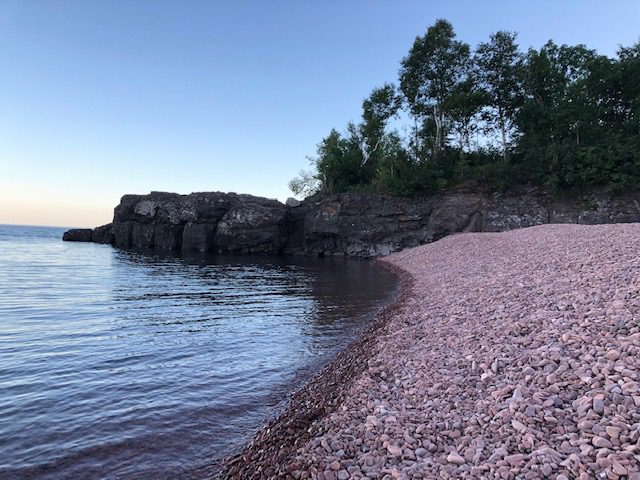 Want a custom team experiential Savvy U® Trust Edge trip like no other? Or want to join one of the open groups and meet new leaders. Sign up now! Again, I have multiple midwest locations to explore and experience nature in safe ways, tailored to your group's needs, all while learning the Savvy U®Trust Edge framework.
Contact me if you're interested in a single or multiple day. And...yes, as I mentioned above, I can travel to your group or we can go together around the globe. I have adventures (glaciers, tide pooling, waterfalls, sunrises/sets, hikes ,,,)  waiting for us in locations from Alaska to Bermuda and more...
"I am so grateful for this Savvy U® soul searching adventure time with the girls. I'll be back!" ~ L.H.
"This is just what I needed." ~ J.B.
"Wow!  What an adventure!  Michelle led us on a weekend journey filled with learning, laughter, and love.  With her guidance, we grew wiser in living life with purpose."  ~ Peggy R.
"Highly recommend The Savvy U® experience and Michelle Backes as your guide. Michelle is knowledgeable,  passionate, and thoughtful.  It's an experience you will hold close to your heart and soul." ~ Darcey Moss
"It's not necessarily about out-working the person across from me. It's out-working that voice inside of me that says, 'I'm too tired. I don't feel like doing it. I can settle.'"
~ Maya Moore, MVP Press Conference